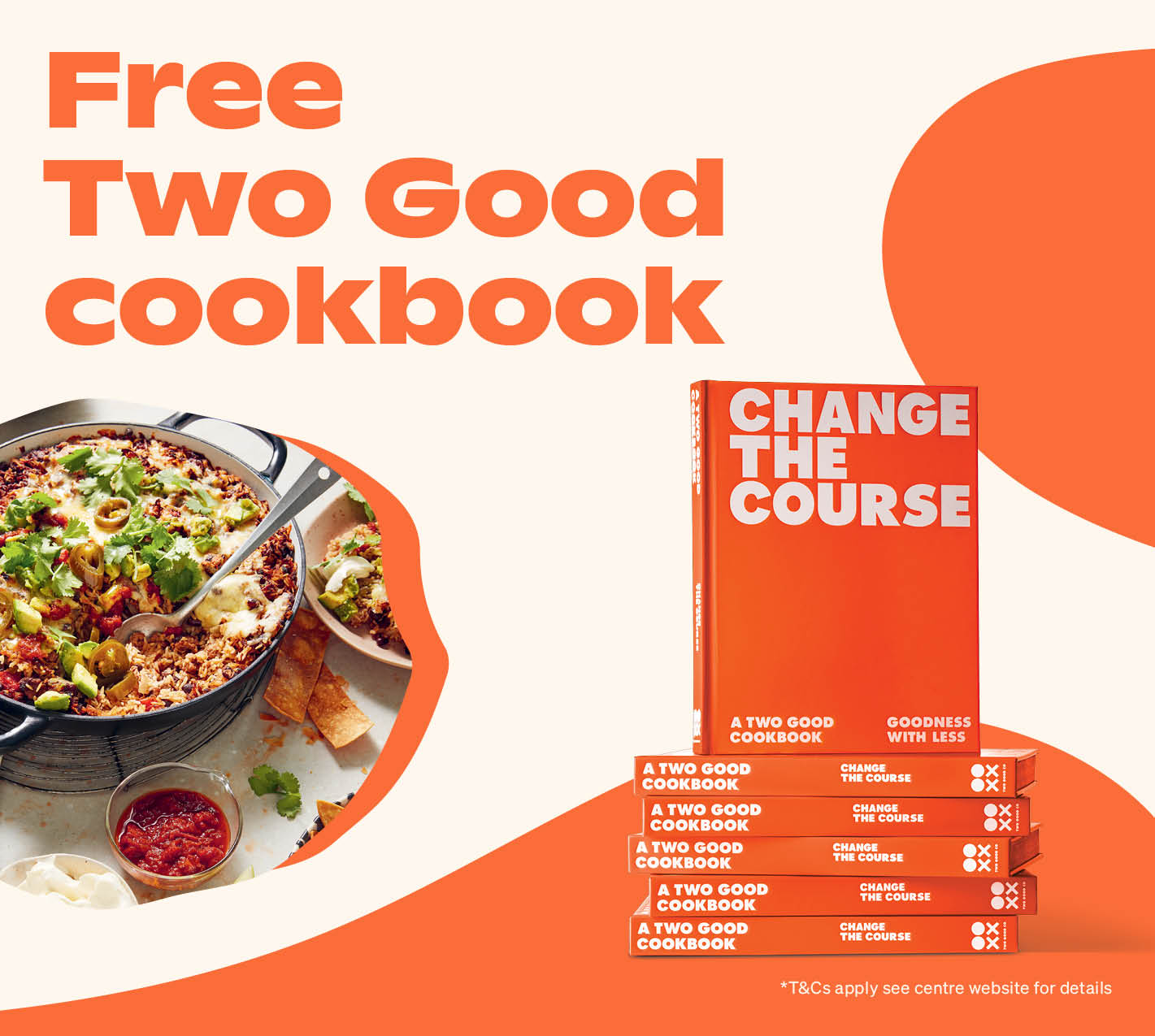 Two Good | Goodness for Less
9 November, 2023 at 11 AM-17 November, 2023 at 2 PM
Ready to cook up some goodness with less?
From 09 to 17 November, spend $30 at specialty stores or $50 at major stores at Carnes Hill Marketplace, and you'll receive a BONUS copy of Two Good Co's inspiring 'Change The Course' cookbook!
09 to 17 November 2023
11am to 2pm daily
Located near Chicken Avenue
But it's not just about the recipes; it's about the power of community, sustainability, and the positive impact of giving back!
This beautiful cookbook not only promotes sustainability but also raises awareness about Two Good Co's mission to empower domestic violence survivors through training in the hospitality industry.
50% of the profits from every cookbook will go towards creating employment opportunities through Two Good Co's 'Work Work' program, empowering survivors of domestic violence to Change The Course of their lives, and you can play a crucial role in their transformative journey.
Grab your shopping bags. Shop. Claim. Change the Course. Terms and Conditions apply.
When you redeem your Two Good Co cookbook in-centre, be sure to pause for a moment to take in our 'Change the Course' exhibition, showcasing a collection of stories from notable chefs and the Two Good team that celebrate meals that say 'I see you and you matter'
Contribute to the exhibition by sharing your recipe and add it online at Savourrecipes.com.au for your chance to have it created by the team in the Two Good Co kitchen and circulated to women in domestic violence shelters across NSW. T&Cs apply.
Because everyone deserves to feel worthy of love and respect.