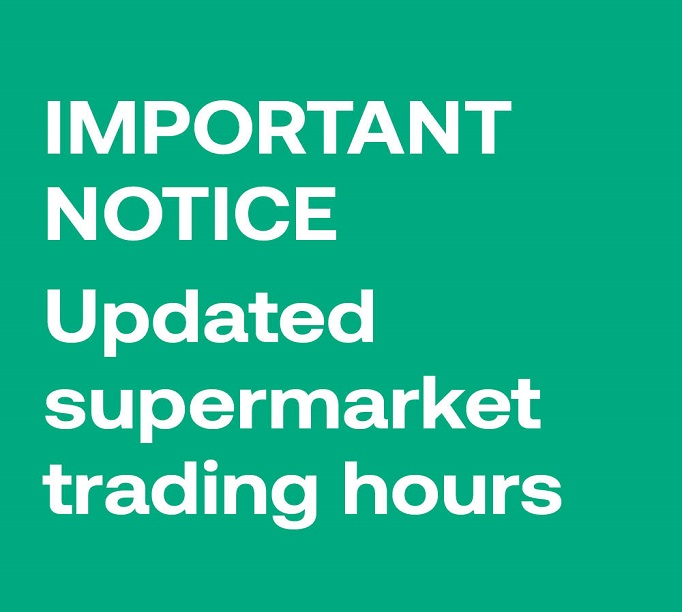 Supermarket Trading Important Notice
Updated trading hours for supermarkets.
Woolworths:
Monday to Sunday: 7am to 8pm
Community Hour is held from Monday to Friday from 7am - 8am for the following community members:
-
Mondays, Wednesdays and Fridays
are for elderly and others in need of assistance.
-
Tuesdays and Thursdays
for emergency services and healthcare workers.
This is to ensure sufficient time and space to replenish shelves and further meet the changing needs of shoppers.
Please be advised these times are subject to change.
Thank you for your understanding.