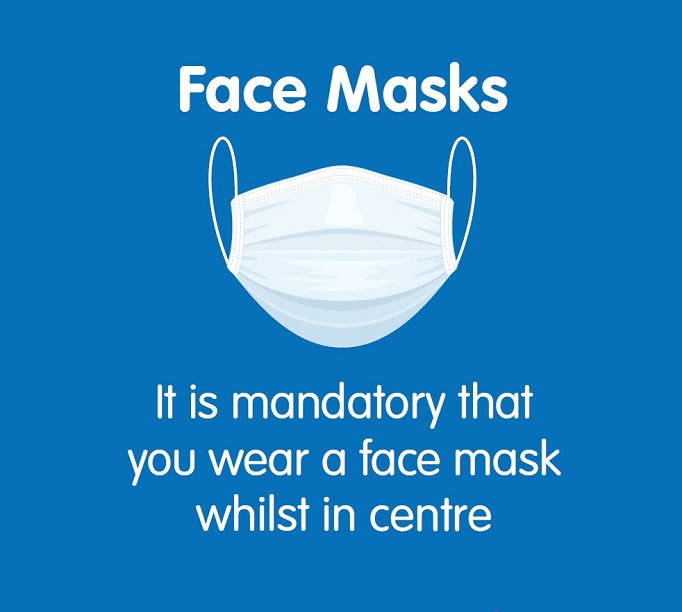 Mandatory Face Masks
Dear shopper,
Given the risk of COVID-19 transmission on the Northern Beaches and across Greater Sydney (including Wollongong, Central Coast and Blue Mountains), the NSW Premier has announced additional measures to reduce the potential transmission of COVID-19 while maintaining economic activity.
Restrictions to be introduced from midnight Saturday January 2nd, 2021
Face masks will be mandatory in the following indoor settings:

shopping (retail, supermarkets and shopping centres)
public/shared transport
indoor entertainment (including cinemas and theatres)
places of worship
hair and beauty premises
Gym classes reduced to 30 people
For you whilst in visiting us
It will be mandatory for you to wear a face covering at all times whilst visiting us
Compliance of mandatory face coverings whilst visiting us will commence from Monday January 4th, 2021 with $200 on the spot fines for individuals for non-compliance. These fines are issued by local authorities on behalf of the NSW Government under the Public Health Act. Please note that if you are visiting us with children under 12, they are exempt from wearing masks but are encouraged to do so where practicable.
Additional details on these new measures can be found at https://www.nsw.gov.au/media-releases/update-on-restrictions-2-january-2021
Safeguarding the health of our community, tenant customers and our team remains our priority. In addition to the above measure, it's important that when you leave your home, you are protecting yourself and others from COVID-19. Whilst visiting us please ensure you;
Keep 1.5 metres between yourself and others
Observe the store entry limit numbers that are in place
Utilise the sanitiser on entries
If you are unwell, please stay home and ensure you get tested if you have symptoms
Staying safe and well is a community effort and together we can play our part in stopping the spread.

We thank you for your ongoing support.

Centre Management