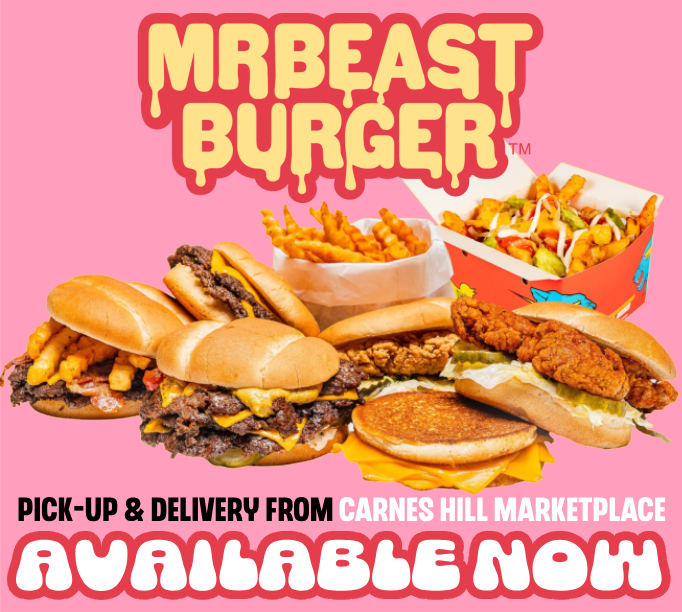 MrBeast Burger
MrBeast Burger is coming to Sheikh Shack, Carnes Hill Marketplace!
If you haven't heard of MrBeast, he's an award-winning digital content creator known for his over-the-top stunts and charitable endeavours.
In November 2020, MrBeast launched his virtual brand, MrBeast Burgers, in the US. Now with over 30 sites LIVE across NSW & Victoria, MrBeast Burger is launching the FIRST site in Sydney's South West, out of Sheikh Shack, Carnes Hill Marketplace from Thursday 21 September 2023
The mouth-watering burgers will be available for pick-up or delivery through www.mrbeastburgers.com.au or for delivery via UberEats.
Pick-up your MrBeast Burger at Sheikh Shack!