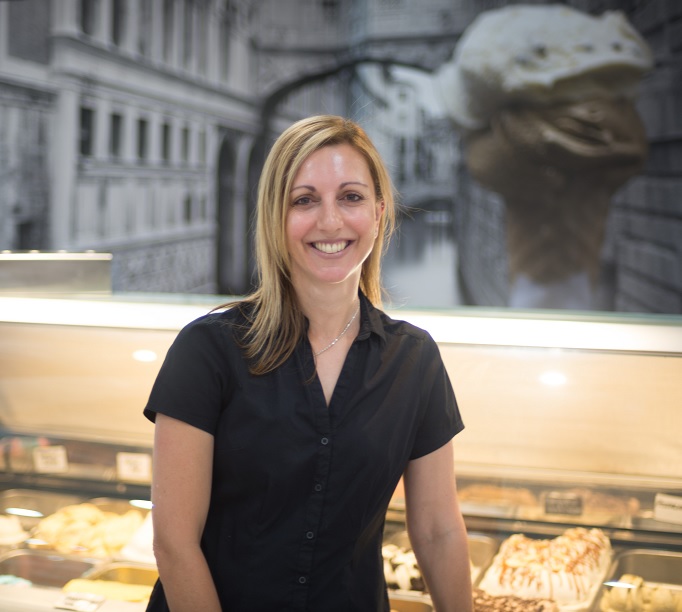 Adriana
Tell us a bit about your shop or service: We sell cakes, pastries, pies and gelato.


What's in season or really popular right now with shoppers? Birthday cakes have been popular and because of the hot weather, gelato is a crowd favourite.
… and what's your favourite thing in-store at the moment? Macadamia salted caramel gelato as well as cannoli.

How long have you been working here? It's just gone 12 months at Carnes Hill Marketplace but my husband and I have been in business for 16 years!

Are you a big or small crew - how many of you working there? Quite small, three staff at the store and three at the factory.

What's do you reckon is best part of your job? Bringing home the leftovers and interacting with our loyal shoppers!

What are your interests in life? Any hobbies, interests or mad obsessions? I love the ocean and nature. I'm a big fan of snorkeling at The Great Barrier Reef.

So, do you think your shop or service helps make customers' lives easier? If so, tell us how: Planning birthdays and special events can be very stressful but we're always there to help.

Do you have local customers you know by name, or like to have a chat with? We've got loyal customers that have been with us since the beginning 16 years ago at our Bossley Park store.

What is the funniest or most unusual request you've ever had from a customer? You'd be surprised with how many people ask us what doesn't contain sugar or what's the least fattening product? The short answer is everything tastes good!

What do you think makes Carnes Hill Marketplace a great community and/or good place to shop? It's got everything and is very convenient.

Name two things you like most about working at the centre? We like to have a laugh with shoppers and staff as well as enjoying what we do.