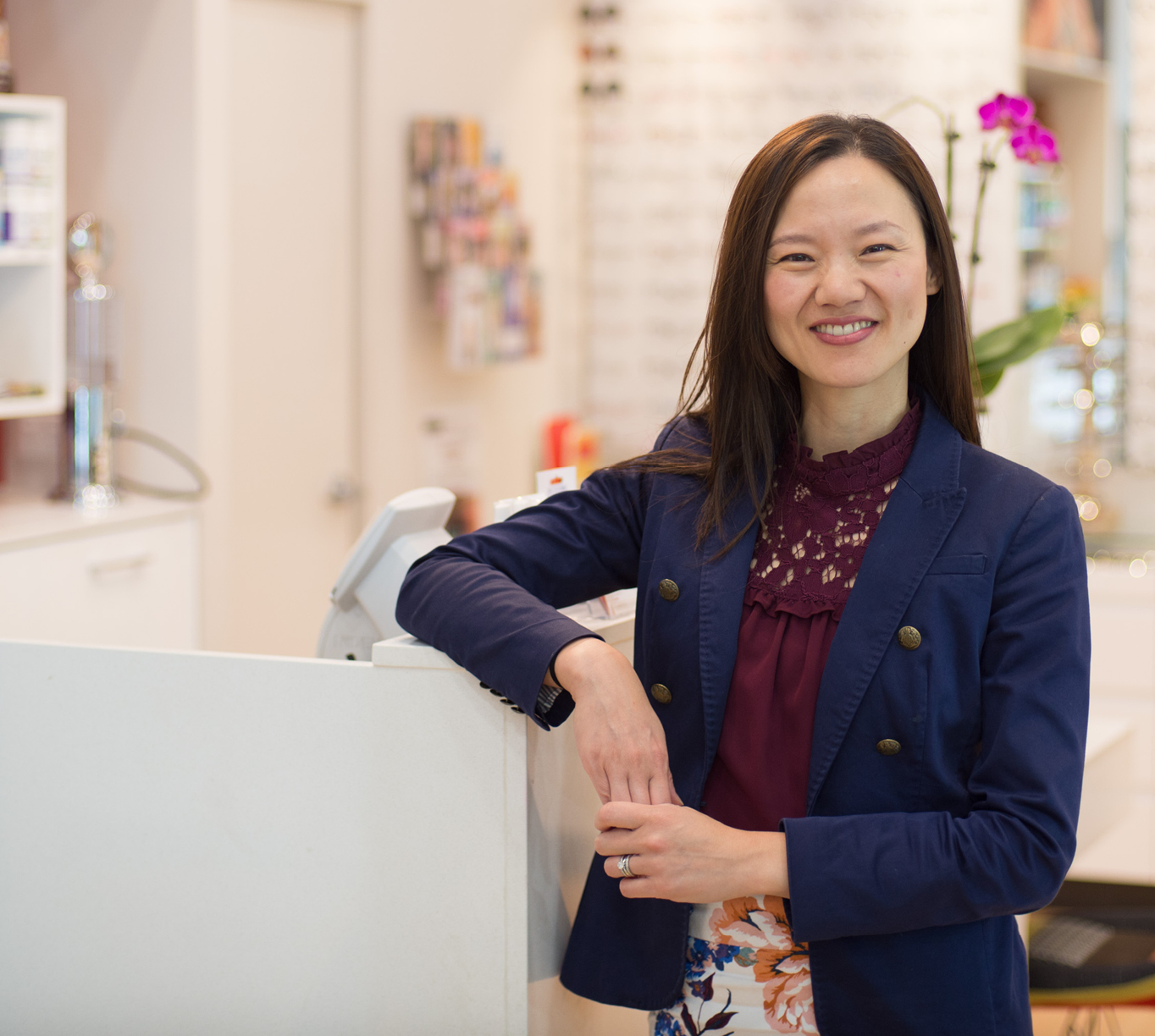 Chheng
Tell us a bit about your shop or service: We offer excellence in family eyecare with specialties in children's vision, behavioural optometry and contact lenses.
We have a wide variety of frames and leading sunglasses brands to suit a range of styles and budgets.

What's in season or really popular right now with shoppers? Quality prescription sunglasses to help protect their eyes in our harsh Summer heat!

… and what's your favourite thing in-store at the moment? Maui Jim sunglasses – so comfortable and stylish.

How long have you been working here? It's been two years at the store and almost 20 years in the local community.

Are you a big or small crew - how many of you working there? Small crew of six staff – it feels like more of a family really!

What's do you reckon is best part of your job? Surpassing people's expectations and giving the gift of sight!

What are your interests in life? Any hobbies, interests or mad obsessions? Definitely madly obsessed about my children. Travelling and experiencing new ways of doing things is always fun.

So, do you think your shop or service helps make customers' lives easier? If so, tell us how? Yes everyday! We help develop good vision in toddlers/children, enhance their learning potential and promptly detect eye diseases to save sight.

Do you have local customers you know by name, or like to have a chat with? Plenty, most wave and stop by to say hello on a regular basis.

What is the funniest or most unusual request you've ever had from a customer? (Keep it clean!). "Can you tell me where I can get my eyes tested"

What do you think makes Carnes Hill Marketplace a great community and/or good place to shop? It has essential services at a convenient location.

Name two things you like most about working at the centre?
1. Family orientated centre
2. Great community facilities and lots of excellent schools nearby

Do you have a fave time of year in the centre and if so why? Christmas and school holidays are definitely favourites. People are generally happier and I love the hustle and bustle.

Summer's on the way… what are you looking forward to doing/eating/buying? Swimming, soaking up some vitamin D and catching up with friends and family.